This week I hosted another Pop-Up Storytime for our Crawlers & Totally Tots groups. During the summer our department does Storytime on the Road and we visit different parks. When I visit the parks I have a chance to see the families, however, I only do two-three parks in the entire summer so my chances are limited. I heard about "Pop-Up Storytimes" at Reaching Forward and thought it was an great idea to keep the groups going and the kids engaged with our routines. This week I went with my Zoo Theme and we read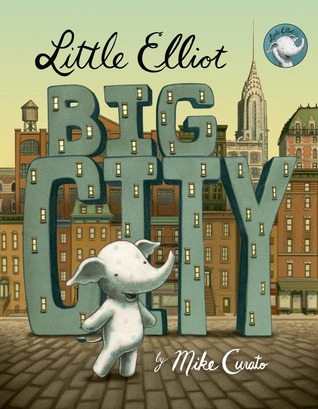 Farm Animals by Simms Taback's
Little White Fish Has a Party by Guido Van Genechten
Little Elliot Big City by Mike Curato
1,2,3 to the Zoo by Eric Carle
Here is the rest of the plan
Opening song: Let's start story time!
Everybody say 1, story time has began,
Everybody say 2, shake your shoulders, show your shoes,
Everybody say 3, and listen carefully
Everybody say 4, and put your bottoms on the floor
Wiggle, Wiggle
Wiggle your hands up in the air
Wiggle our shoulders and wiggle your hips,
Wiggle your knees and move your lips,
I Clap My Hands*
This one is a new rhyme with lots of potential.
I jump up from the ground,
Shake Your Pudding *
This is a new rhyme for us, so it will take a little bit of practice to get it going.
Shake, shake, shake your pudding
Shake it here, shake it there,
Shake it twice to the right
Shake it twice to the left
Shake it here, shake it there,
Five Little Monkeys *
We used our monkey puppets to act out the rhyme.
One fell off and bumped his head
No more monkeys jumping on the bed
Repeat with remaining monkeys.
Bubbles/Goodbye Song